Big Data has a huge impact on marketing with powerful technologies for collecting, organizing and processing huge amounts of data. It allows online advertising to become more friendly and personal for digital consumers. But it also increases the responsibility of companies towards the security of the massively collected data.
Marketing teams are usually in charge of processing these data, while IT departments are responsible for security related topics. However, can Marketers working on sensitive data unintentionally put their own companies at risk?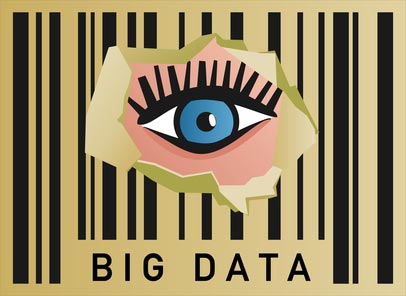 Here are some examples of risky situations:
Home office work
Risk can occur when employees are working from home or public transport. If someone works on sensitive data analysis while using an unsecured Internet connexion, or moves a file to an unsecured trash, or even uses a personal mailbox for sending working documents, there is a real risk of data leakage.
Big Data projects
Another example is when Marketing Managers launch Big Data projects without involving the IT Department, which occurs one third of the time. Such projects carried by specialized service providers can result in data silos which remain outside of security processes operated by the company.
Digital application design
Risks also take place during web application design projects, whether for internal or external clients. Marketing Project Managers generally drive their clients' needs and then brief the development teams. If there is no PM able to put forwards proposals concerning the security of the web architecture, then this aspect will not be considered. This results in major risks for a client whose application collects consumer data, even if legal duties have been fulfilled.
Defining the scope of sensitive data
Even the definition of what is considered sensitive data can raise problems during web design projects. When the functional teams are in charge of specifying which data should be particularly protected, this means that they need cutting edge and updated knowledge in this field.
In the end, security is not just a matter for IT teams. To the contrary, all professionals whose job is related to the web and social media – especially Marketers and Product Mangers – need to be aware of security requirements. This will help companies in avoiding major risks related to the processing of consumer data. Training will be essential to effect this cultural change.