What is the GDPR?
In one year from today, the General Data Protection Regulation (GDPR) will be enforced in the European Union. This new regulation aims at unifying everything that had been done until now in terms of data protection in the EU, but also goes one step further with the sanctions for unlawful companies, and broadens the definition of private data.
The sanctions for companies that do not respect the GDPR should be dissuasive enough with fines that could reach 4% of the global turnover up to €20 million. Europeans company are not the only one that could be penalized by the EU, as any company dealing with personal data of European citizens will have to comply with the GDPR.
The article 4(1) of the GDPR defines personal data as: « an identifier such as a name, an identification number, location data, online identifier or to one or more factors specific to the physical, physiological, genetic, mental, economic, cultural or social identity of that person. » For example, under the category 'online identifier' fall the IP addresses or the navigation cookies, which were not considered before as personal data. Companies using data will need a "freely given, specific, informed and unambiguous" consent from the users (Art.4(11)). In practice companies will have to thoroughly explain to their users what will be done with their data.
Why is it important for companies?
This new regulation should have a positive impact on consumers and internet users. Trust being a fundamental criterion for people buying on an e-commerce platform or using online services, knowing that the website falls under the GDPR should reassure users. The whole web industry should then benefit from a better image. It could even be relevant for companies to communicate on the fact that they are compliant with the regulation and to explain to their users what it implies. This would surely be a competitive advantage for companies that are being proactive on the cybersecurity topic. Indeed, the GDPR also states that any data leaks must be reported to its users within 72 hours. Rather than a threat for companies' reputation, this should be seen as an opportunity to level up their security level and processes.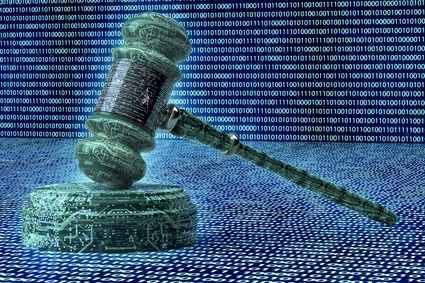 What about users?
The GDPR will give to individuals a better control onto their data. This means that for any service they will use, they will be able to ask for their data and demand their destruction. Another benefit for European citizens is that they won't have to worry about the nationality of a company before using its services. Indeed, all companies dealing with data from European citizens will have to comply with the GDPR regardless of whether they are based in Europe or not. This does not only benefit the individuals, but also European companies that could have feared unfair competition from outside the EU.