The European regulation eIDAS (Electronic identification and signature) dated of July 2014 aims to boost trust in secure cross-border electronic transactions. It is an important step towards the standardisation of security rules within the European Union. How does it impact?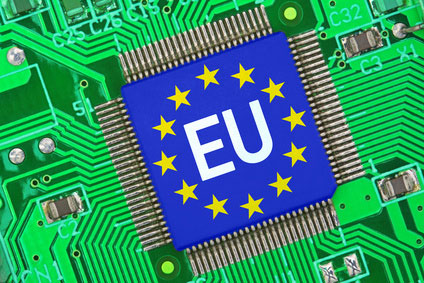 This regulation concerns electronic identification and signature. Both are intrinsically linked, as an electronic signature is legally valid only if the identification of the signatory cannot be questioned. Now there is a legal framework for all electronic signatures and seals which will be recognized by EU member states. This allows all EU citizens to use online services of any member state with an electronic signature. The regulation mostly applies to national and European public administrations but it should also promote a standard of best practises amongst private companies.
The companies specializing in electronic transaction solutions will have the opportunity to apply for a EU trust mark for qualified trust services. This will create a distinction between qualified and non qualified trust service providers.
Qualified trust service providers will benefit from a statutory presumption of reliability and they will be included in a list established by the EU states. In order to meet the requirements, they will have to notify any breach of security which could impact their services or their users' data. There will be a supervisory body for regular assessment and monitoring. Service providers will have to carry out security audits.
This regulation aims to deliver a "predictable regulatory environment related to electronic identification and trust services" which will boost "the user convenience, trust and confidence in the digital world" and improve trade facilitation. It will enter into force by July 2016.
It should strongly impact on the dematerialization solution market. While paperless solutions will be boosted, voluntary procedures to get the EU trust mark will constitute a major competitive advantage.
This also means that security is necessary to enhance European trade. Gradually, only companies using secure applications will be able to success in this very challenging market.