Vaadata is a startup specialising in penetration testing. We are looking for a pentester (f/m) to join our team!
Who are we?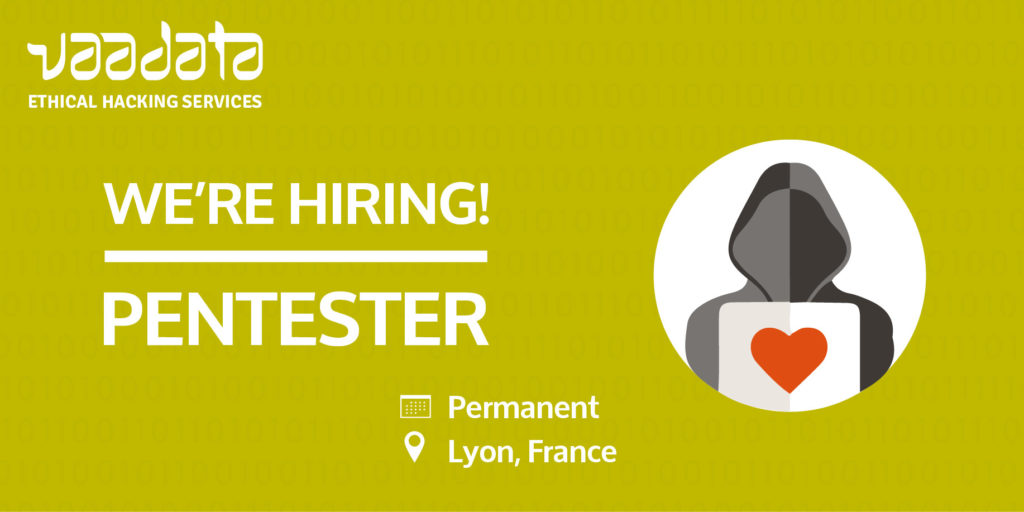 A dynamic start-up with an expertise in pentest
A small and fun team, with people who like freedom, unlike big companies' corporate spirit
An independent and socially engaged company
Who are we looking for?
An experienced pentester (f/m) OR a developer with strong security skills (f/m)
Having skills in web applications pentest
Polyvalent, able to adapt to different subjects, with a "hand on" attitude
Motivated for a start-up position within a small cohesive team
Fluent English would be a plus (not mandatory but bonus skill) – Same for other languages including German / Spanish / Portuguese
What is the mission?
Taking part in security audits, with pair work or even in trinomials
Mission scope: Black Box and Grey Box Pentest of web platforms (firstly) + mobile apps, connected devices, social engineering, infrastructure and network (to determine according to your profile)
Possibility to participate in transversal security missions (e.g. source code analysis) and internal projects (e.g. development of new tools)
The position may evolve according to the recruited profile (motivation and skills).
If you are interested and believe you match the profile we are looking for, please contact us