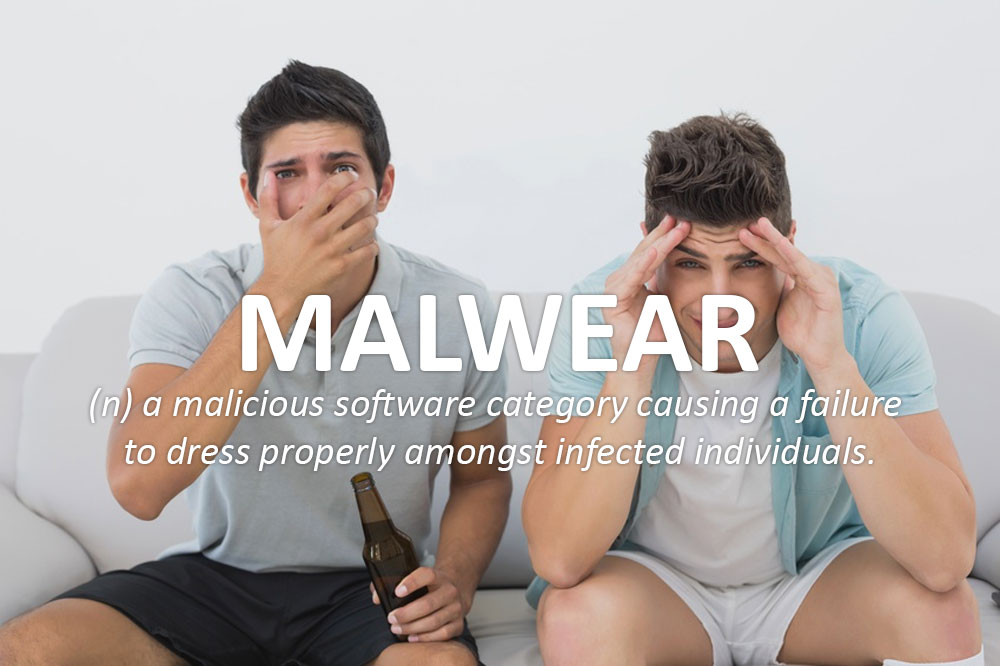 MALWEAR – (n) a malicious software category causing a failure to dress properly amongst infected individuals.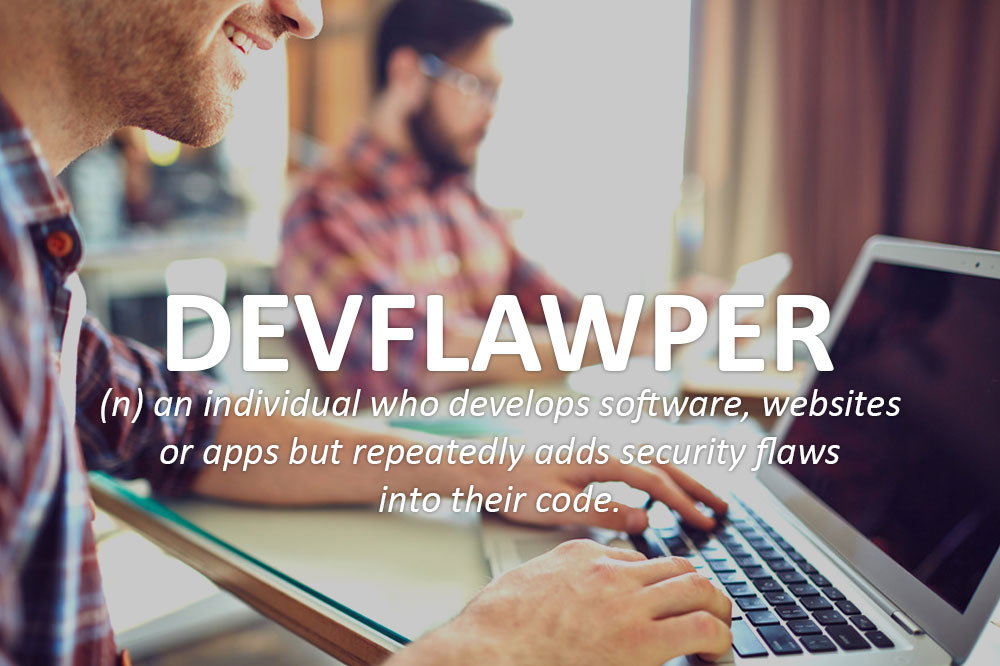 DEVFLAWPER – (n) an individual who develops software, websites or apps but repeatedly adds security flaws into their code.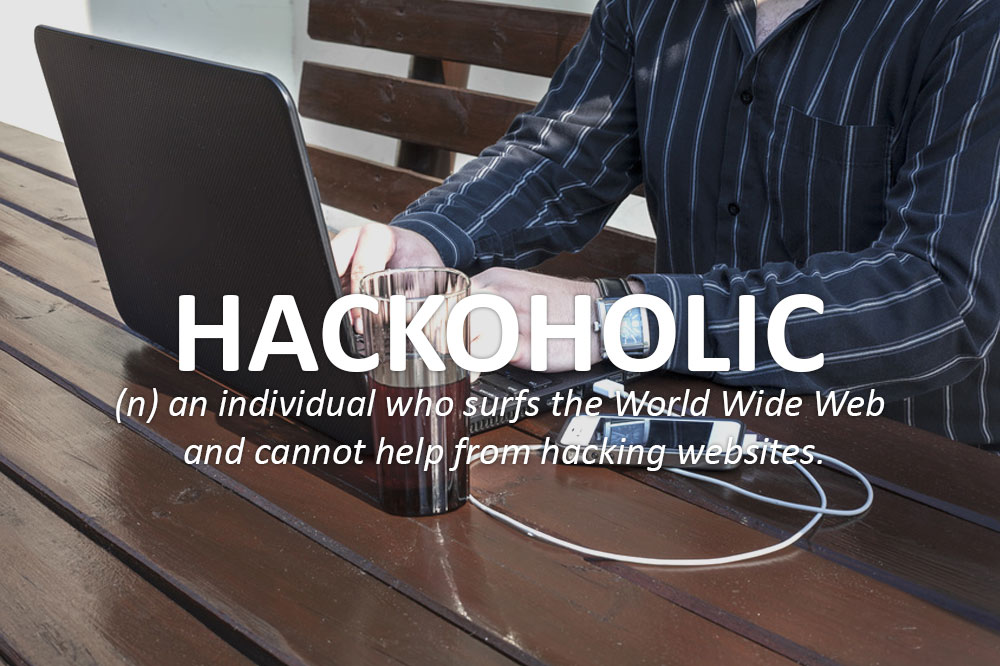 HACKOHOLIC – (n) an individual who surfs the World Wide Web and cannot help from hacking websites.